OOI Reviews – 4.5 out of 5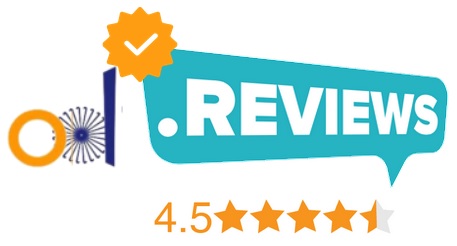 Digital marketing is a need of the hour. Currently, the number of people doing business through the internet is increasing day by day. Even traditional businesses are now trying to get ready to use online marketing. A large number of digital marketing companies are engaged in expanding their network. Digital marketing is not a very difficult subject. It's an art that's a lot of fun to learn and try. By seeing the large number of people who prefer to learn digital marketing, there are many programs in the market that teach digital marketing. But in the real sense of the word, there are very few courses that testify to you in the field of digital marketing. There is a lot of confusion among people about how to properly certify themselves. If you want to become proficient in digital marketing today, you need to have good training and a proper certification that will ad value to your profile.
Indian Council for Technical Research and Development (ICTRD) has launched a special Masters Certification in Digital Marketing named "ICTRD Certified Digital Marketing Expert". In fact, this course was started by ictrd a long time ago but before that its examination was done only from the authorized examination centers. However, the course is now fully online and you can appear for your exam from your place or from your home, at any time as per your convenience. Most importantly, the certificate is awarded immediately after passing the exam and also the original certificate copy by post on your address. No other course could provide this facility as most of them are not legal. The cost of this course with an examination was Rs. 3900 but now, after March 2020 the full course and Certification cost will be taken online at a discounted rate of only Rs. 1250 only. This fees will be charged as a Exam Fees and The Digital Marketing Course will be provided free of cost in the same price. Digital Marketing Training includes video tutorials on digital marketing, SEO, Social Media Marketting, Website Development Basics etc and special and easy-to-read notes.
How To Get Registered
The Registration Process is Very Simple.
Just log on to https://ictrd.org/digital_marketing/
Fill your basic details and pay the fees of Rs. 1250 on website only. You can pay this using Credit card, Debit Card, Net Banking and Popular Wallets also.
you will get your dashboard credentials right on your email after registration.
Study desired subjects and topics as per your convenience and go for Certification Exam using same dashboard panel. If you need, A support officer can be assigned to you to assist for preparing Exam with no extra cost.
Get your Certification, marksheet and Budge right after your successful completion of exam. Also receive original Certification on your postal address in a very prestigious special packing in next 15 days.
Key Benefits of ICTRD Certification
Learn to use tools such as WordPress, HTML and CSS, Google AdWords and Google Analytics along with SEO, SMM and many more and prepare for your Certification exam
Learn to Create Superlative content for Digital marketing.
Develop a successful marketing strategy to position a brand, maintain its reputation and build a website
Get Free course containing above topics with ICTRD's Reputed Digital Marketing Certification Exam.
Eligibility to Join ICTRD Alumni Network.
Dedicated Representative to assist about ICTRD online Examination.
Appear for Certification exam from your place at anytime. Get instant certification on your dashboard.
Get ICTRD's Esteemed Certification in Hard-copy on your postal address with no extra cost.